Jamie Dimon has trashed Bitcoin mercilessly, and continues to do so, but that hasn't stopped JP Morgan Chase from considering allowing its clients to access Bitcoin Futures trading.
That's some corporate schizophrenia, if you ask me.  I'd love to be a fly on the wall for any inside conversations on this that include Dimon.
Jamie Dimon has ripped into Bitcoin, calling it a pnzi, a fraud, a "tulip bulb bubble", and similar over the top criticisms. So much so that he has been a constant source of entertainment for anyone who monitors the cryptocurrency financial markets.
Jamie Dimon is influential.
He's a former Federal Reserve guy and a billionaire banker.
I watched the video of him trashing bitcoin and talking about how his own daughter bought some and she was proud that she made some money, and he laughingly said that as a result she thought herself a genius.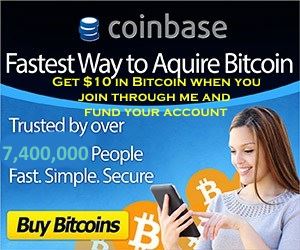 Wow. This guy is merciless, even going after his own offspring and poking fun at her in a public forum.
So, it's with great interest that I read about Jamie Dimon's company, the one that he represents, considering allowing JP Morgan clients access to CME Bitcoin Futures Trading that will be opening up soon.
Dimon has said, echoing his former sidekick Blythe Masters, who is up to her neck in the blockchain with her current gig, that blockchain is a good thing and can save corporations a lot of money through the innovative solutions that it provides. I'm loosely paraphrasing. So this is how he tries to avoid looking like a hypocrite.
It's not working, Jamie.
I am very interested to see if JP Morgan actually goes through with this and that their customers will really be able to trade Bitcoin futures in the coming months.
Bitcoin, as of the writing of this article, smashed the $9000 barrier and sits around $9349. It can pull back, but the overall trend has been to keep rising.
Jamie Dimon, ya gotta love the guy.
While many in the crypto world hate him because of his hard nosed criticism of Bitcoin, some, like me, love when he opens his mouth about it.
He may have contributed in the past towards pullbacks, but now I don't see his comments alone having such an effect.
Fellow billionaire Mike Novogratz is bullish on Bitcoin and cryptocurrency, especially Ethereum, and plans to introduce a hedge fund based on Bitcoin. He thinks, in the short term, that Bitcoin is headed past $10,000.
Millionaire antivirus guy, John Mcafee, is also bullish on Bitcoin and cryptocurrency, and he is working on devices to protect online anonymity and security, which is something that threatens any bitcoin holdings that one may have.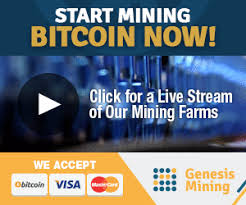 The bottom line here is that more and more of the rich and informed are coming online to combat the remarks of the Jamie Dimons of the world.
Bitcoin has factored all of this in and the market is so far continuing with the upward march of Bitcoin and cryptocurrency in general.
So, I've started my account and when you start yours you can get $10 of free Bitcoin to start your journey.