The year 2015 might go down as one of the best for NASA in terms of bringing the world exciting images from across the solar system. From our neighbor Mars to the outer reaches of Pluto, here are the 10 best pictures from NASA this year.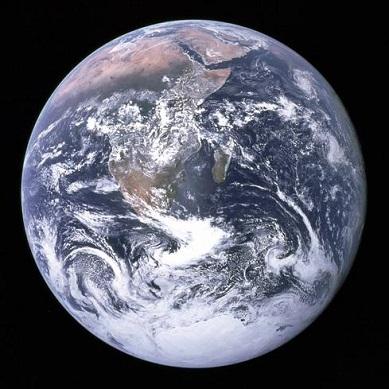 By all accounts, NASA has had a banner year in 2015. Between spectacular mission successes, fascinating discoveries, and equally stunning photographic accounts of its findings, the space agency stayed in the headlines, month after month, with each new announcement.
By all accounts, the best photos NASA provides this year came from the farthest away.
In the first weeks of December NASA released its latest images — the most highly detailed shots of Pluto we've seen so far, and the best close-ups of the dwarf planet that humans may see for decades.
These latest images form a strip 50 miles wide on a world 3 billion miles away. The pictures pass from Pluto's jagged horizon about 500 miles northwest of the informally named Sputnik Planum, across the al-Idrisi Mountains, over the shoreline of Sputnik, and across its icy plains.
While the photos from Pluto have no doubt been some of the most stunning shots we've seen from the space agency this year, they are far from the only images NASA has shared.
In addition to the sophisticated snapshots from NASA's highly technical cameras mounted on spacecraft, orbiting the earth, or located back here on terra firma, we were also treated to more than 8,000 photographs of NASA's various Apollo missions, which were put out on Flickr thanks to the efforts of Kipp Teague as part of a companion website to his "Contact Light" personal retrospective on Project Apollo.
[NASA is releasing images from its Apollo archives. InformationWeek picked some of our favorites to share.]
Come along on a quick trip through the universe with our picks for NASA's best photos of 2015, and be assured that we'll no doubt have even more spectacular images of Pluto and other far flung bodies to gawk at in 2016.
(All images courtesy of NASA)
**New deadline of Dec. 18, 2015** Be a part of the prestigious InformationWeek Elite 100! Time is running out to submit your company's application by Dec. 18, 2015. Go to our 2016 registration page: InformationWeek's Elite 100 list for 2016.

Nathan Eddy is a freelance writer for InformationWeek. He has written for Popular Mechanics, Sales & Marketing Management Magazine, FierceMarkets, and CRN, among others. In 2012 he made his first documentary film, The Absent Column. He currently lives in Berlin. View Full Bio
Source Article from http://www.informationweek.com/government/nasas-10-best-images-of-2015/d/d-id/1323465?_mc=RSS_IWK_EDT