When it comes to storing data, there is no 'one-size-fits-all' solution. While cloud storage has become better and more accesible we're still very much dependant on local storage and that's not changing any time soon. With SSDs rapidly becoming much more affordable, consumers have a broad a mix of high-performance and high-capacity options to choose from, whether in the form of internal storage, external or network attached. We've gone through dozens of expert reviews, performed our own tests, and gathered long-term user opinions to bring you the best storage devices available right now divided into six categories: Best performance SSD, best budget SSD, best hard drive, best external hard drive, best home/SMB NAS, and a selection of the best thumb drive storage alternatives.
Best Performance SSD
Best Budget SSD
Best Hard Drive (Big capacity)
Best External Hard Drive
Best Home/SMB NAS
Best Pen Drives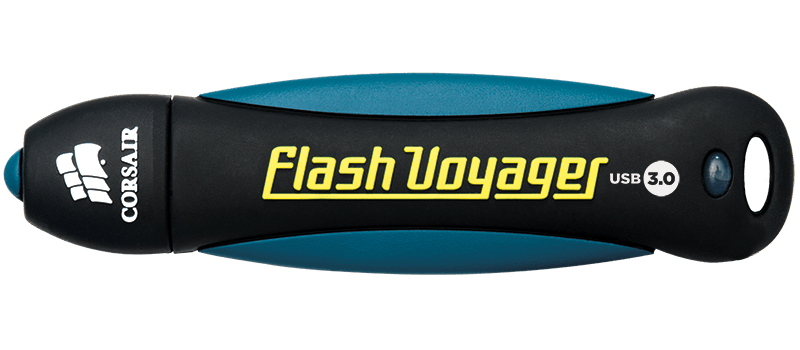 Despite the convenience of cloud storage we still think anyone who needs to move files around should have a USB flash drive. Rather than picking just one we have a handful of recommendations, each with a different advantage. For the fastest high-capacity USB 3.0 flash drive, the SanDisk Extreme USB 3.0 is our main pick with its best-in-class random transfer speeds. It has a convenient stiletto-inspired design and at $20 for 32GB or $33 for 64GB it's pretty reasonably priced. It also offers encryption and comes with a lifetime warranty.
The Patriot Supersonic Magnum is our runner-up performance pick if you need larger capacities. It comes in 64GB ($40), 128GB ($62) and 256GB ($120) variants, it's very well constructed and it's backed by a 5-year warranty.
If you're looking for something that is able to take a bit of tear and wear, the LaCie XtremKey USB 3.0 should be right up your alley. Its metal alloy body protects the device from scratches and dents from up to 10 meters or 10-tons of pressure, and can handle temperatures at up to 392 degrees Fahrenheit and as low as -22 degrees Fahrenheit. It's not as fast as the aforementioned drives but should the Apocalypse come this is the drive you'll want to have. It's priced at $57 for 32GB, $90 for 64GB and $117 for 128GB.
Another less-extreme rugged option is the Corsair Flash Voyager, which ranges from 16GB ($10) to 128GB ($80) capacities. It's both shock and water resistant thanks to a rubber body and cap that seal out moisture and protect against bumps and bangs.
Lastly if all you need it a dirt cheap option, the SanDisk Cruzer is only USB 2.0 but at $8 for 32GB and $13 for 64GB it's an incredibly popular option. It has more than 10,000 reviews on Amazon with an average score of 4.6 out of 5.0. That speaks volumes of how dependable this little drive is.
Masthead SSD/HDD image by Shutterstock
Source Article from http://www.techspot.com/bestof/storage/